Welcome to Felitaur Enterprises

This site is maintained by Phil Waclawski, owner and operator of Felitaur Enterprises.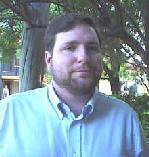 Felitaur Enterprises is a mobile home business that is starting its 11th year of operation. Started by Phil Waclawski in 1996, the range of services is steadily increasing. The owner and operator of Felitaur Enterprises has been teaching within the Maricopa Community College system for 14 years now, including classes on the Internet and basic/advanced Linux. I also sell my custom made jewelry, chain, leatherwork and woodworking Crafts. If interested in more info, check out about me.
Curious about the company name and want to know what a felitaur is?
Web Pages Created by Felitaur Enterprises
(note: Felitaur Enterprises is only responsible for the formatting of the following pages. Content is the responsibility of the customer, and may not reflect the views of Felitaur Enterprises. )
For more information, or comments on the pages, email: webmaster@felitaur.com