Background Info on Me
---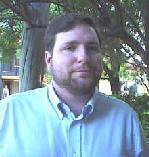 &nbsp &nbsp &nbsp &nbsp Hi, so, against all common sense, you've decided you want to know more about me eh? My name is Phil Waclawski, and I own and operate Felitaur Enterprises, a business that does in-home computer consulting (Along with custom made jewelry and leather work, which can be seen on my crafts page.)
&nbsp &nbsp &nbsp &nbsp My actual degrees are in Entomology (hence the detailed Arthropods page) and ecology. I've been working with computers for over 20 years now. Upgrading and doing all sorts of work on my own systems. I have been a full time residential faculty within the Maricopa Community college district for going on 6 years now (previously 7 years as an adjunct) teaching Anatomy and Physiology, Biology originally, but now I teach CIS (Computer Information Systems) within the business department, including Internet classes, Web Scripting classes along with some basic UNIX courses, though I myself prefer Linux, as that is what I'm using to run the felitaur.com site.
&nbsp &nbsp &nbsp &nbsp I have several hobbies (other than computers). One of the things I used to do was volunteer at the Phoenix Zoo. At home, I have two cats and two ferrets, and definitely check out my ferrets, two very cute little demons.
&nbsp &nbsp &nbsp &nbsp I'm also into art a bit, and have done some odd projects. If you'd like to see me in an odd collage/self portrait I did, just remember, it was for an art class. ;) Lately, I've been getting involved more with the S.C.A. also known as the Society for Creative Anachronism, a medieval recreation group. From that, I've been learning leather work and jewelry making and basic archery. Check out a few of the items I make on my Crafts page.
&nbsp &nbsp &nbsp &nbsp Oh, and on January 29th, 1998, I became an uncle for the first time. Aurora Abigail Waclawski, parents Doug Waclawski (my brother) and Michelle Waclawski. 8 pounds 4 ounces. Finally, I get a chance to be somebody's weird uncle.
And since then I've become an uncle thrice more. Seeing as I'm the oldest of 10 kids, odds are I'm going to have a LOT of nephews and nieces.